Medium
PK 20001 High Performance
PK 20001 High Performance
Single Link Plus and E-HPLS offer additional applications ≥ More lifting power thanks to E-HPLS
High value retention due to coating technology
Maximum utilisation of the working range due to HPSC
Increased operating times thanks to low-maintenance extension system
Shorter load cycle times due to High Speed extension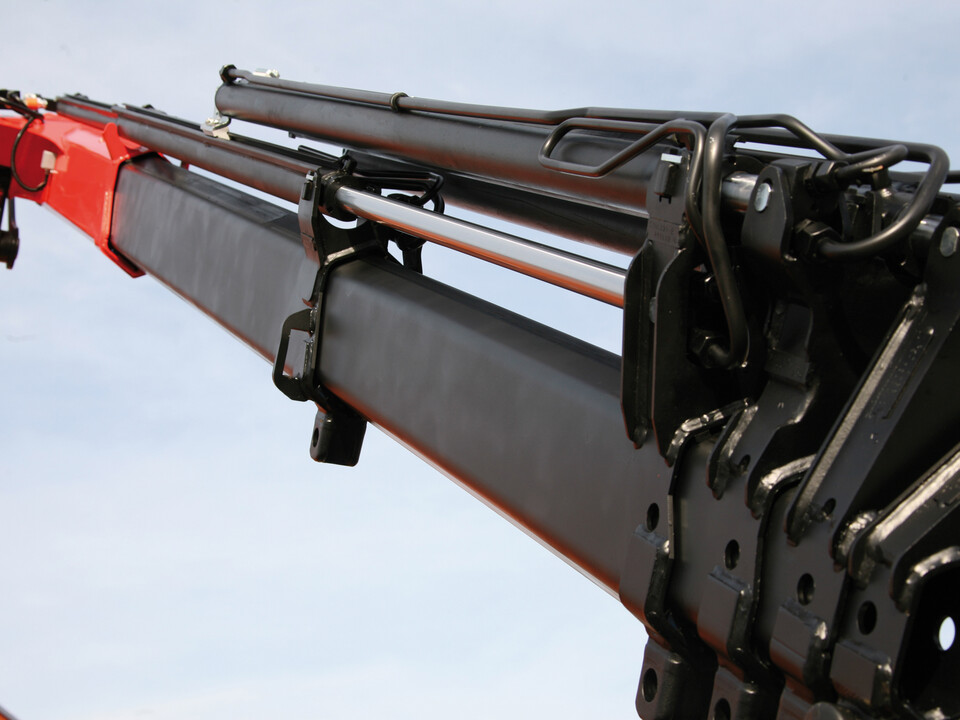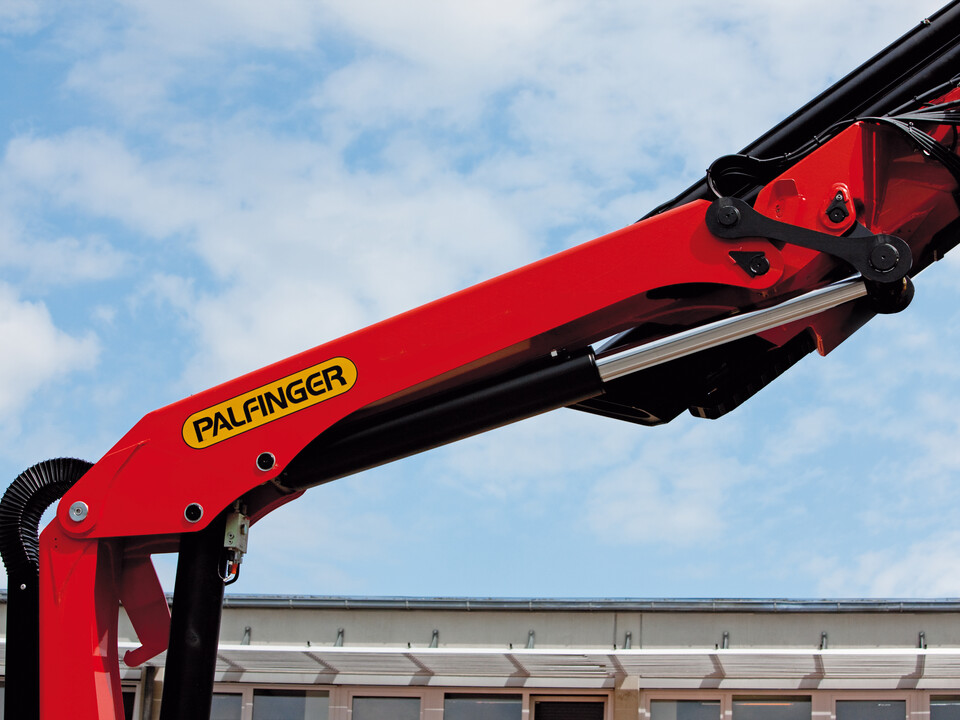 Low-maintenance extension system
With sliding elements made of synthetic material and the high-quality KTL coating, this boom system significantly simplifies service performed by the operator. This saves time and money – and protects the environment.
Return oil utilisation
The high speed of the extension system is impressive. It results from return oil utilisation, which is installed as standard, and the generously dimensioned hydraulic lines. This increases efficiency in all types of applications!
Single Link Plus
The knuckle joint on the crane's knuckle boom improves the crane's lifting power significantly in typical working positions. This knuckle boom, which has been specially developed by PALFINGER and can be angled upwards, also stands out by virtue of excellent movement geometry. Difficult crane jobs can be performed with precision even in the tightest spaces.
| | |
| --- | --- |
| Max. lifting moment | 20.0 mt |
| Max. lifting capacity | 6100 kg |
| Slewing angle | 400° |
| Slewing torque with 1 gear | 2.3 mt |
| Stabilizer spread (std) | 5.0 m |
| Fitting space required (std) | 0.91 m |
| Width folded | 2.55 m |
| Max. operating pressure | 320 bar |
| Dead weight (std) | 2325 kg |
Cranes shown in the leaflet are partially optional equipped and do not always correspond to the standard version.
Country-specific regulations must be observed. Dimensions may vary. Subject to technical changes, errors and translation mistakes.
| | Lifting moment | Outreach | Slewing angle | Slewing torque | Pressure | Pump capacity | Crane Weight | Crane Height | Crane Width | Installation With |
| --- | --- | --- | --- | --- | --- | --- | --- | --- | --- | --- |
| A | 19.5 | 8.2 | 400 | 2.3 | 32.0 | 45-65 | 2325 | 2330 | 2550 | 905 |
| B | 19.0 | 10.4 | 400 | 2.3 | 32.0 | 45-65 | 2493 | 2330 | 2550 | 905 |
| C | 18.6 | 12.7 | 400 | 2.3 | 32.0 | 45-65 | 2628 | 2330 | 2550 | 970 |
| D | 18.3 | 14.9 | 400 | 2.3 | 32.0 | 45-65 | 2752 | 2330 | 2550 | 1025 |
| E | 17.9 | 17.1 | 400 | 2.3 | 32.0 | 45-65 | 2872 | 2330 | 2550 | 1025 |