PALFINGER: Innovative and Smart Solutions for the Utility Sector Take Center Stage
31.08.2023
At this year's The Utility Expo, the global market leader PALFINGER will present its latest range of lifting solutions specifically designed to meet the needs of the North American utility industry.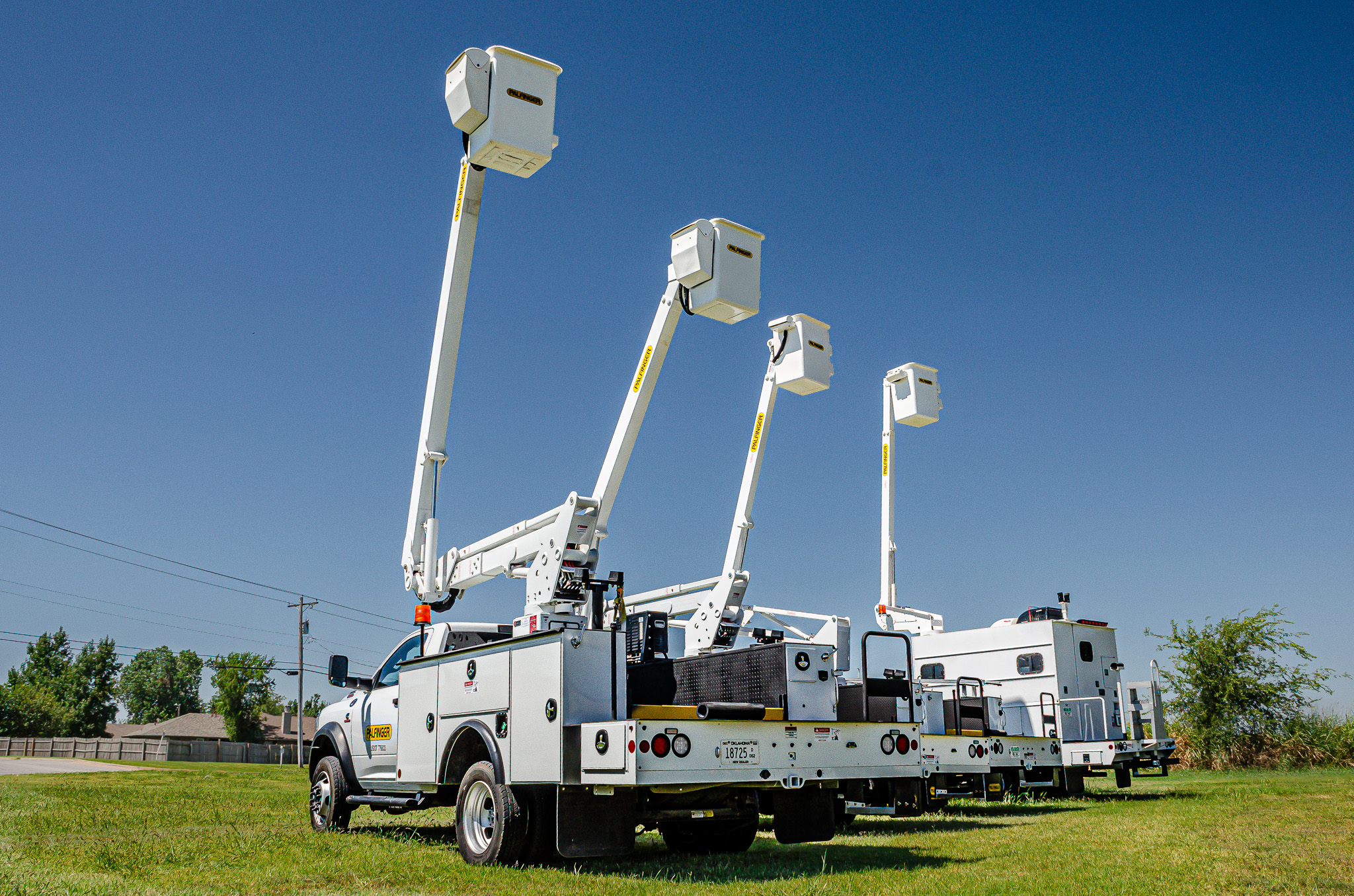 Several models of PALFINGER Bucket Trucks will be on display at The Utility Expo this year. © PALFINGER
PALFINGER, the world's leading provider of innovative crane and lifting solutions, is excited to announce its participation at The Utility Expo this year in Louisville, KY, from September 26-28. Known for being the premier event for utility professionals and construction contractors, The Utility Expo provides the perfect platform for PALFINGER to showcase its lineup of tailor-made solutions specifically designed to cater to the unique needs of the North American utility industry.
"The Utility Expo is a fantastic opportunity to connect and engage with customers and partners, discuss their unique challenges, and work together on developing solutions for their success," says Ismael Daneluz, Vice President of Sales & Service North and Latin America, PALFINGER. "Our commitment to understanding and addressing the needs of our customers has paved the way for us to become a trusted partner in the North American market. We look forward to showcasing the value of our innovative products and continuing to grow our presence in the region," adds Daneluz.
Innovative, Smart, and Eco-Efficient Solutions
PALFINGER's presence at The Utility Expo will feature an impressive array of products and solutions, underscoring the company's commitment to innovation and customer-centric design.
On display for the first time at The Utility Expo is the P 570 Aerial Work Platform, which offers flexibility at elevated heights and empowers safe and confident work in challenging environments. Showing commitment to eco-efficient technologies, PALFINGER is also highlighting its eDrive system, a hybrid technology that combines the benefits of a conventional bucket truck with a low noise level and emission-free working environment. PALFINGER will also feature an extensive range of bucket truck models: ETC 40 IH with eDrive, ETC MH 40 IH, ETC 35 SNT, ETT 29 SNT, and ETT 29 SNV. These trucks are built using proven technologies to improve both operator safety and efficiency.
Not to be missed at the PALFINGER booth is the PAL Pro 39 Mechanics Truck. Designed for field mechanics, it boasts unparalleled durability and exceptional off-road performance. Paired with the PSC 6025 Service Crane and Personnel Basket, this powerful combination enhances any fleet's capabilities, regardless of size. Rounding out the exhibit, the PK 65002-SH Knuckle Boom Crane showcases PALFINGER's dedication to providing high-performance solutions that cater to diverse industry needs.
Committed to Becoming the Industry Leader
Aligned with its Vision & Strategy 2030, PALFINGER aims to empower North American customers with customizable, connected hardware and software solutions. The company's commitment to the region is evident through its expansive sales and service network, a mobile fleet of over 100 service vehicles, four manufacturing and assembly sites, and 15 locations offering custom-built solutions. The recent opening of its new regional headquarters in Schaumburg, IL, further highlights this commitment.
As PALFINGER continues its journey toward market leadership within the North American lifting industry, its presence at The Utility Expo reaffirms the company's dedication to innovation, customer collaboration, and sustainable growth.
ABOUT THE PALFINGER NORTH AMERICA REGION
In North America since 1989, our established product portfolio qualifies PALFINGER as a complete truck-equipment solution provider. Industry sectors rely on PALFINGER-built knuckle boom cranes, bucket trucks/aerial lifts, liftgates, truck-mounted forklifts, EPSILON timber & refuse loaders, service truck solutions and container handling solutions.
The main guiding principle of PALFINGER is to make our customers more successful with the help of our advanced machines, market experience, technical skills, committed employees and our passion for innovation. Always close to the customer, more than 800 sales and service partners are conveniently located across North America to provide PALFINGER users with the support and dedication that they deserve.
For further information, please contact:
Kristi Kraneyk
Marketing Director
PALFINGER North America Region
M +905 374 3363 | k.kraneyk@palfinger.com