Reach Together Series
A Sincere Personal Touch is What We Really Want: Everglades Equipment Group
09.08.2022
The Schlechters know what it takes to make a company successful, and they have instilled in their employees the importance of the customer relationship, which is the key to their growing success! Together we help them #reachanything.

Reduced Downtime
United Growth
Consistent Support
Everglades Snapshot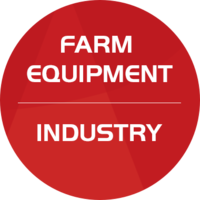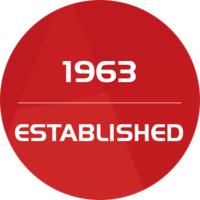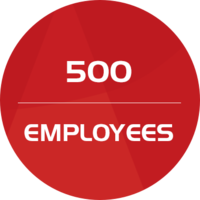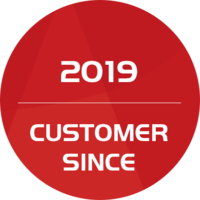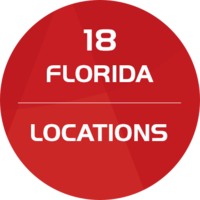 Their Story
Every company claims that customer service is their highest focus and that they go the extra mile, but when it comes to Everglades Equipment Group, they truly walk the walk, which shows in their nearly 60 years in business. In 1960, Walt Schlechter sold his radish farm in Belle Glade, FL, and three years later, with Don Williams and Fritz Stein, Everglades Farm Equipment selling John Deere equipment, was born. Walt's son John took over the business and continued what his father had started. Not only do they have a significant focus on their customers, but also on their employees. They always share what they have with their employees, whether they have a little or a lot. Fast forward to 1969, the Schlechter family built their headquarters in Belle Glade, FL, and 31 years later expanded to eight additional locations in one year.
Today, Mike Schlechter, Chief Operating Officer, runs the business with his brothers, Tom and Bill, and continues to focus on the customers and employees and making an impact. "We believe our investment in good people, product availability, quality parts, outstanding service, and our focus on meeting our customers' needs as efficiently and effectively as possible is the only way to keep you coming back. Our family initially began in farming and continues to operate a farming operation, so we understand what it takes to make a business a success! Why Everglades? I invite you to let us show you why we've been in business since 1963!" said Mike.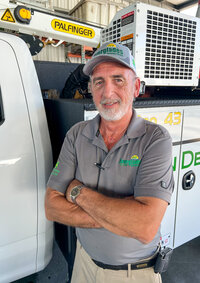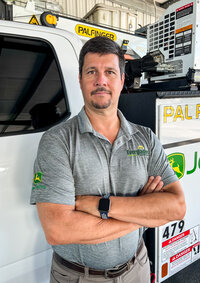 Pete Richert Dan Inglima
Fleet and Traffic Manager Corporate Fleet Manager
Pete Richert, Fleet and Traffic Manager, a retired marine with 30 years in the trucking industry and Dan Inglima, Corporate Fleet Manager, with 29 years in the outdoor power equipment and agriculture industry, bring a wealth of knowledge and experience to their team. We spent some time with them, and they let us in on some of their business's day-to-day issues and occurrences.
On any given day, Everglades' mobile mechanics work on anything from a small tractor or mini excavator to a large 9000 series tractor or sugar cane harvester. This is where their variety of needs comes in; depending on their work, they will dispatch specific mechanics to work on specific equipment. Each mechanic has their unique specialties and a mechanic truck to fit those needs. An example of this is one of the essential highlights to Jesse Santoro, Master Service Technician. "What I like about my PAL Pro 43 is that the angles of the 8,000-pound crane allow for a larger, safer work area."

Mobile Mechanic Spotlight
Jesse Santoro, Master Service Technician
Tell me about how you like operating your PAL Pro 43.
Having the opportunity to spec out my new service truck allowed me to get the right storage and features, making my job more efficient and safer.
How much operating experience do you have?
I have been a field service tech for over 15 years. During those years, I have had six different service trucks. I am most proud of this PAL Pro 43 because Everglades allowed me to spec it out myself!
Does the wireless remote make you more efficient and flexible on the job?
Having a wireless remote allows me to work without restrictions on any piece of equipment.
Do you like that you can run multiple functions at once, at different speeds?
Without question, the multifunction operation is smooth and fast!
What are the benefits of the reach and capacity of the crane?
We work on all types of agricultural and construction equipment. PALFINGER crane's capacity and reach allow us to reach all those tough-to-reach jobs safely!
Do you find that the service of the boom is easy?
The servicing of my new PALFINGER crane is certainly less time-consuming than other brands I have had.
Do you notice with inclement weather that this truck holds up well?
We live and work close to and sometimes in the beach sand/air on the coast of Florida. PALFINGER's paint and finish stand up to the harsh salt air and always looks good!
Where the Magic Happens
The Shop
Business Situation
Everglades' service footprint is what makes them unique. Their relationship with the customer doesn't stop when they make a sale. They believe in what they sell and support their customers along the way. They provide maintenance for each product, helping to eliminate downtime when service is needed. This is where PALFINGER comes into play. Before PALFINGER entered the equation, Everglades had issues with previous cranes and mechanics' trucks and needed a reliable solution for their technicians. As it was when the company was first started, the employees are still a vital part of the decision-making process. They have their service technicians partner with the manager in the selection process to determine precisely what they need. Getting them involved in the layout and selection is essential to serve their customers in the best way possible. The construction, durability and design of the builds each mechanic selects have supported this need.
Safety is critical for their service technicians while working on their customer's equipment. Every mechanic truck purchase requires a crane on it as it is essentially a third hand for their technicians. Whether taking tires off a tractor, removing a hood or working on the cab, it is all about safety for their guys in the field. PALFINGER provides a quality product, and not only is it great for their current technicians, but it also is a hiring tool for new employees. As Dan said, "If you've got a PALFINGER, people want to come work for you. If you have good quality, newer equipment, you're more likely to attract a qualified field technician. They're going to be safer on the job, and they want well-laid-out trucks and to protect their investment. These technicians are spending thousands and thousands of dollars on tools, and they want to know they're protecting [their tools] with good locking systems that have a good seal, so they aren't getting wet."
They Come To You
The Field
Team Solution and Growth
When Dan was searching for a solution to their mechanics' truck problem Steve Jones, PALFINGER Regional Sales Manager, was right there with him. He ensured that Everglades had all the tools and answers to make a decision and that they knew that if they went with PALFINGER, Steve would always be there for them. Dan mentioned, "He [Steve] always pointed out the advantage of dealing with himself and PALFINGER. He always said I'll be there when you need me, and to this day, I have one number programmed in my phone from PALFINGER. I probably talk to five or six or seven different people, but I have one number programmed in my phone. I give out one number to my 18 service managers, my five ETAC managers that oversee my field techs. I give out Steve's number because I know Steve's going to get it done, and that's the difference, and that's what I was not getting anything close to with my former relationship." The relationship, service and support are fundamental for the Everglades team. Over the past few years, Steve has been crucial in developing and growing the partnership with Everglades. They know that they can always rely on PALFINGER and that we will support them in any way they need. It goes back to how Everglades started, building on relationships and quality, which are also the goals that PALFINGER has and what makes the Everglades—PALFINGER Team such a great fit!
Results
Not only has Everglades found a solution to their problem, but also has built a great relationship with PALFINGER. We service the PALFINGER products they have, but we take it one step further, and as a standard, we also work on the rest of their fleet of mechanics trucks. That is a critical area that sets us apart from the competition. We are a one-stop shop for their team, and each year this relationship grows stronger with their fleet. We are excited about the future and what it holds!
"In the agriculture and construction world, equipment's getting bigger, taller, heavier. With PALFINGER, they allow us to reach anything." #reachanything

Dan Inglima, Corporate Fleet Manager
Want to find out more? Look no further!