Heavy
PK 88002 EH High Performance
PK 88002 EH High Performance
Loader Crane
PK 88002 EH High Performance
The Power Link Plus enables operations within confined spaces.
High value retention thanks to coating technology
Additional applications due to Power Link Plus
Maximum utilisation of the working range due to HPSC
More lifting power due to E-HPLS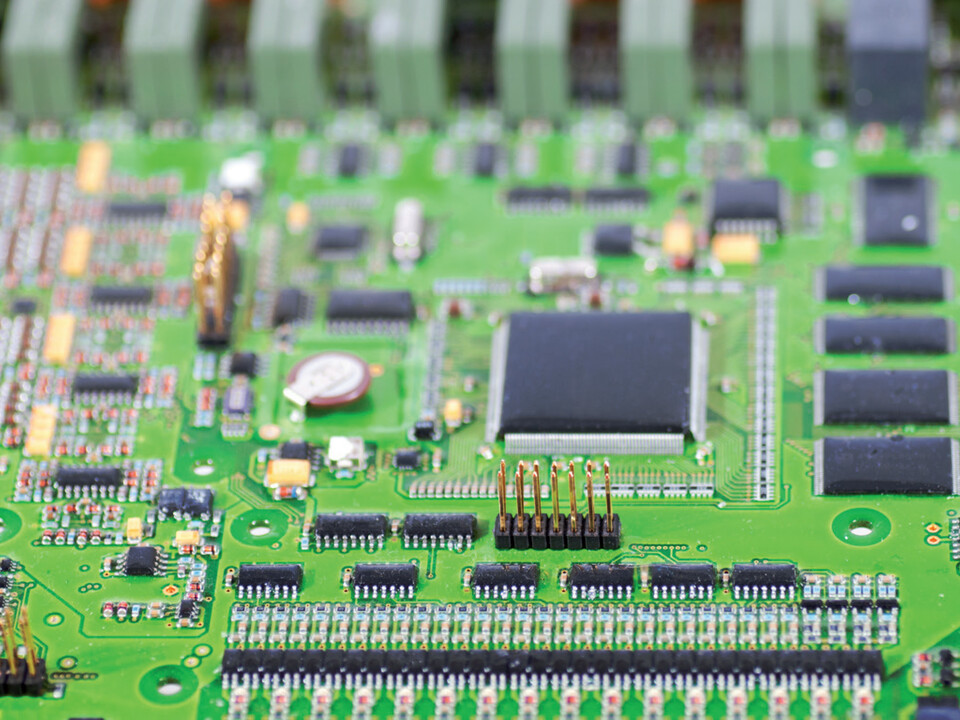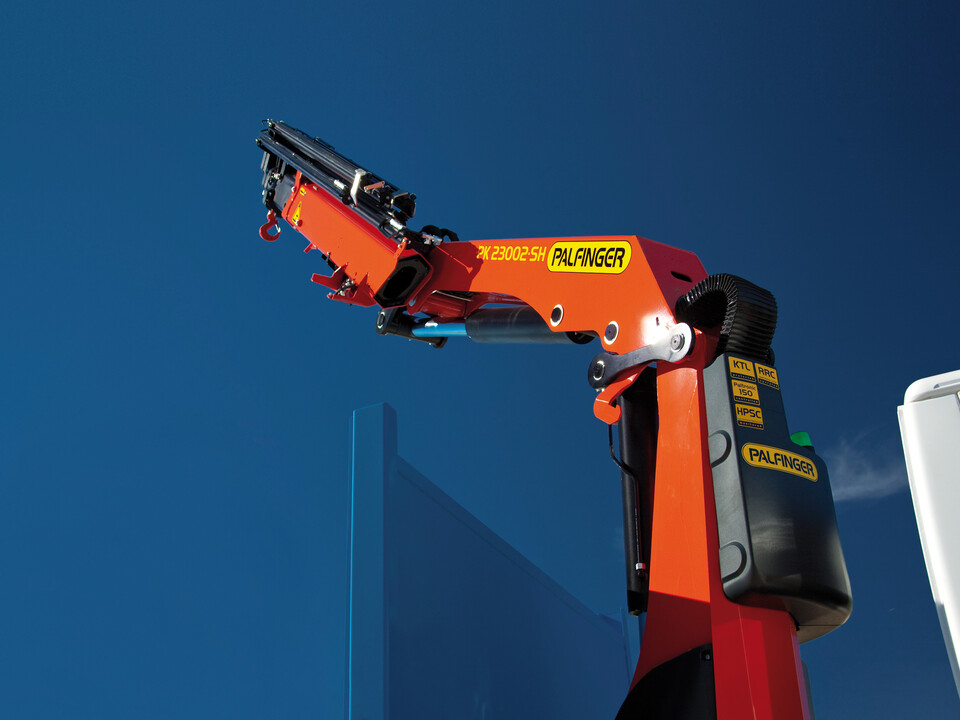 Continuous Slewing System
The PALFINGER Continuous Slewing Mechanism permits an unrestricted radius of action. The crane is rotated or 'slewed' using a gear box and hydraulic motor instead of a rack and pinion system. All endless slewing mechanisms come as standard with a high quality roller ball bearing.
Details
E-HPLS
The PALFINGER HIGH POWER LIFTING SYSTEM (HPLS) increases the capacity of a crane up to around 10% with reduced operating speed.The new electronic version (E- HPLS) is controlled by the PALTRONIC safety system.
Low-maintenance extension system
With sliding elements made of synthetic material and the high-quality KTL coating, this boom system significantly simplifies service performed by the operator. This saves time and money – and protects the environment.
Power Link Plus
With the 15 degree reverse linkage system, you can reach through low door openings and also work inside buildings. Heavy crane work – even in difficult conditions.
| | |
| --- | --- |
| Max. lifting moment | 81.6 mt |
| Max. lifting capacity | 30000 kg |
| Max. hydraulic outreach | 22.5 m |
| Max. manual outreach | 25.0 m |
| Max. outreach (with fly jib) | 32.4 m |
| Slewing angle | ∞ |
| Slewing torque with 1 gear | 7.7 mt |
| Stabilizer spread (std) | 8.6 m |
| Fitting space required (std) | 1.92 m |
| Max. operating pressure | 365 bar |
| Dead weight (std) | 6780 kg |
Cranes shown in the leaflet are partially optional equipped and do not always correspond to the standard version.
Country-specific regulations must be observed. Dimensions may vary. Subject to technical changes, errors and translation mistakes.
| | Lifting moment (mt) | Outreach (m) | Slewing angle (°) | Slewing torque (mt) | Pressure (MPa) | Pump capacity (l/min) | Crane Weight (kg) | Crane Height (mm) | Crane Width (mm) | Installation With (mm) |
| --- | --- | --- | --- | --- | --- | --- | --- | --- | --- | --- |
| A | 78.8 | 7.4 | ∞ | 7.7 | 36.5 | 110-130 | 6780 | 2470 | 2550 | 1645 |
| B | 77.7 | 9.3 | ∞ | 7.7 | 36.5 | 110-130 | 7140 | 2470 | 2550 | 1645 |
| C | 76.8 | 11.3 | ∞ | 7.7 | 36.5 | 110-130 | 7505 | 2470 | 2550 | 1645 |
| D | 75.9 | 13.5 | ∞ | 7.7 | 36.5 | 110-130 | 7849 | 2470 | 2550 | 1645 |
| E | 75.0 | 15.7 | ∞ | 7.7 | 36.5 | 110-130 | 8180 | 2470 | 2550 | 1745 |
| F | 74.1 | 18.0 | ∞ | 7.7 | 36.5 | 110-130 | 8479 | 2470 | 2550 | 1790 |
| G | 73.3 | 20.2 | ∞ | 7.7 | 36.5 | 110-130 | 8736 | 2470 | 2550 | 1795 |
| H | 72.9 | 22.5 | ∞ | 7.7 | 36.5 | 110-130 | 8923 | 2470 | 2550 | 1795 |