PK23500 Mercedes Mercedes Arocs 3340 6x4
PK23500
Mercedes Mercedes Arocs 3340 6x4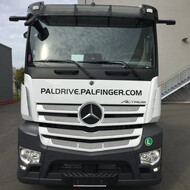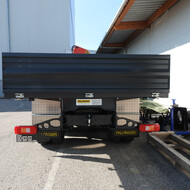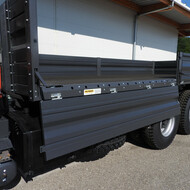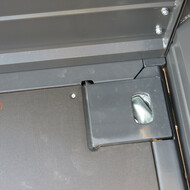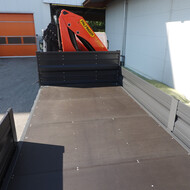 Specification
TRUCK
AROCS 3340 6x4
Wheelbase: 4600mm
Performance: 290 kW Euro3
Maximum weight front axle: 9.000 kg
Maximum weight rear axle: 26.800 kg
Payload: 18 Tn
Configured to local market
LOADER CRANE:
PK23500
Adapted to local market (NON CE & less electronics)
Lifting moment: 23,0 mt/226,0 kN
Outreach / Lifting power: 10,1m/2040kg
Extension B (10,1 meters)optimal outreach
No need of additional stabilizers
Coating technology KTL
High-speed extension
Low-maintenance extension system
Raw installation PK-crane 18-30mt, LKW-base, front: customized Installation of platform with side and tail boards acc. to following specification:
- platform floor made of steel checker plate
- Inner dimension 6.500mm x 2.480mm
- Height of front board 1.500 mm
- Height of side and tail boards 600 mm
- Boards made of steel profiles 33mm
- all steel parts sandblasted, primed and painted
- Side boards divided in three parts, with 2 middle-pillars foldable and detachable
- rear wall foldable and detachable
- middle and rear pillars detachable
- all walls with rubber stop when opened
- Lashing point only in the side frame of the platform (app. all 280mm)
- step up in side wall at the left rear side
- Installation of a provided stabilizer plate holder
Two pairs of JOST-container locking mechanisms for ISO-container
- mounted on extensions lateral on the subframe.
Offer information
Location details
Köstendorf, 5203 - Austria
Dealer Name
PALFINGER EMEA GmbH
Dealer E-mail
sales@palfinger.com
Truck
| | |
| --- | --- |
| Payload category | >26t |
| Construction | Crane and tipper |